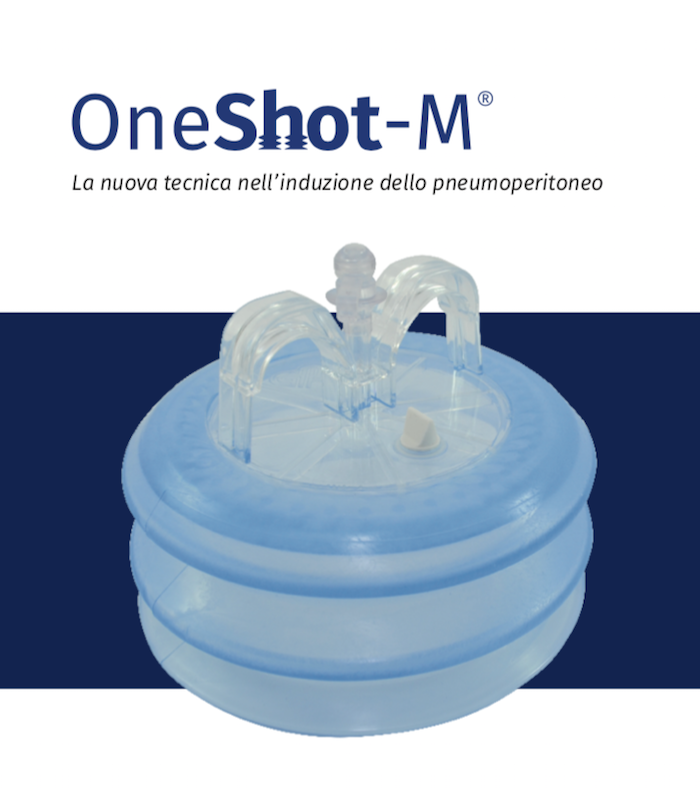 The new technique in pneumoperitoneum induction
OneShot-M® is a secure and easy to use suction cup system.
The pneumoperitoneum induction consists in the insufflation of peritoneal cavity of sterile carbon dioxide in order to obtain the lifting and the deviation of the abdominal wall from the viscera and therefore the laparoscopic vision.
OneShot-M® reduces the risk of internal injury and ensures a safe distance from the endo-abdominal viscera.
Why choose OneShot-M®?
The new suction cup device – which finds its application in general surgery, gynecology, urology, pediatrics, etc. – allows you to lift the abdominal wall homogeneously and atraumatically and to introduce the intra-umbilical Verres perpendicularly, reducing risks, time and health costs.
SAFETY
SIMPLICITY
SPEED
ECONOMY