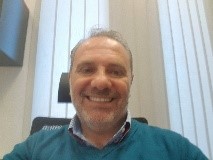 Giovanni Cassata, veterinary surgeon, 53 years old graduated in Veterinary Medicine in 1991 with full marks, after a period of internship at a clinic in Civitavecchia, he began his freelance activity aimed mainly at the clinic and surgery of small animals; in a seven-year period he performed over 4000 general surgery on dogs and cats as the first operator. Since 2000, head of the "A.Mirri" Experimental Zooprophylactic Institute of Sicily, today Ce, Me.Ri.T., Where he mainly deals with minimally invasive surgery, on animal model, in collaboration with the main regional surgery units and national.
---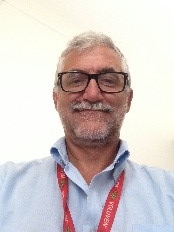 Attilio Ignazio Lo Monte 60 years old, Surgeon, Professor of General Surgery at the University of Palermo. specialist in general surgery, specialist in pediatric surgery. Framed as Associate Professor (Qualified Professor) in the Department of surgical, oncological and dental disciplines (DICHIRONS) of the University of Palermo. He has developed intense clinical activity on kidney transplants and general uremic surgery. From a scientific point of view, he is the author of over 200 international publications (h-index 16; n. Cit. 892 SCOPUS). He has collaborated in numerous national and international experimental research projects. He currently holds the academic role of Delegate of the Rector for research between the University and the experimental zooprophylactic institute of Sicily "A. Mirri ".
---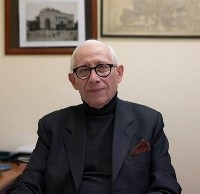 De Luca Antonino, aged 78, former radiology technician and operating room ferrista. For more than 40 years he has always worked in the medical and instrumental technological field, thanks to his personal training with training courses in National and Regional centers from the Manufacturers, especially diagnostic endoscopy and surgery instruments in the various specialties and always constantly updated, training as tutor to specific simulators, demonstrations directly in the Surgical Operating Units, information on procedures for the correct use of instruments for doctors, ferrists and operating room nurses, staff and agents agents.